The 2022 Arab Health Tradeshow will take place in Dubai! We warmly invite you to visit us in the Booth SA.B70.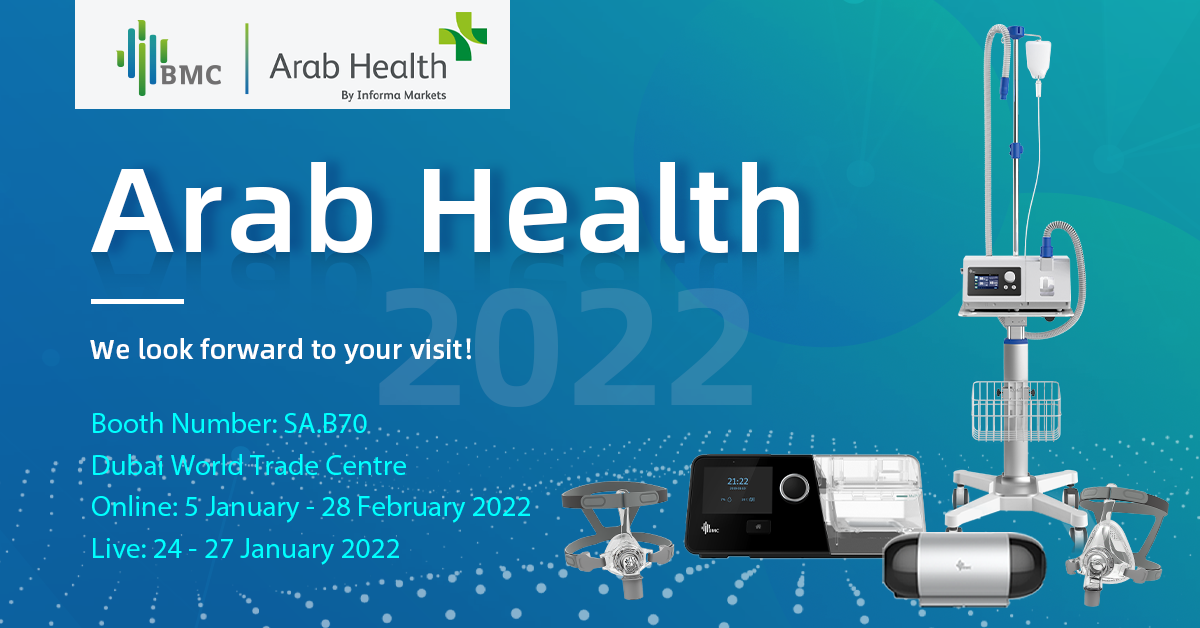 Respiratory High-Flow Therapy Device (HFNC)
H-80 Series
High Flow and Low Flow, 2 L/min to 80 L/min
Auto Flow and Smart Flow.
Auto CPAP
M1 Mini
Portable and light Auto Travel CPAP.
Travel as free as the breeze.
Nasal Mask
N5A
AutoFit cushion design helps to automatically and effectively adjust on the nose bridge.
Full Face Mask
F3
Designed for hospital treatment.
Makes the NIV treatment more reliable and convenient.
CPAP / Auto CPAP / BPAP
G3 Series
Intelligent device with telemedicine care.
Covers CPAP, Auto CPAP, Auto Bi-level, Bi-level ST and ASV model.
Respiratory Insufficiency Ventilator
R series
Integrated with high flow nasal cannula mode and noninvasive ventilation mode, BMC R series device can meet more needs of clinical treatment.