BMC Medical will be at Hospitalar in São Paulo, Brazil. Hospitalar is the principal health event in Latin America and takes place from May 17 to 20.
This is an opportunity for us to really showcase our new products.
Meet us at A-78a!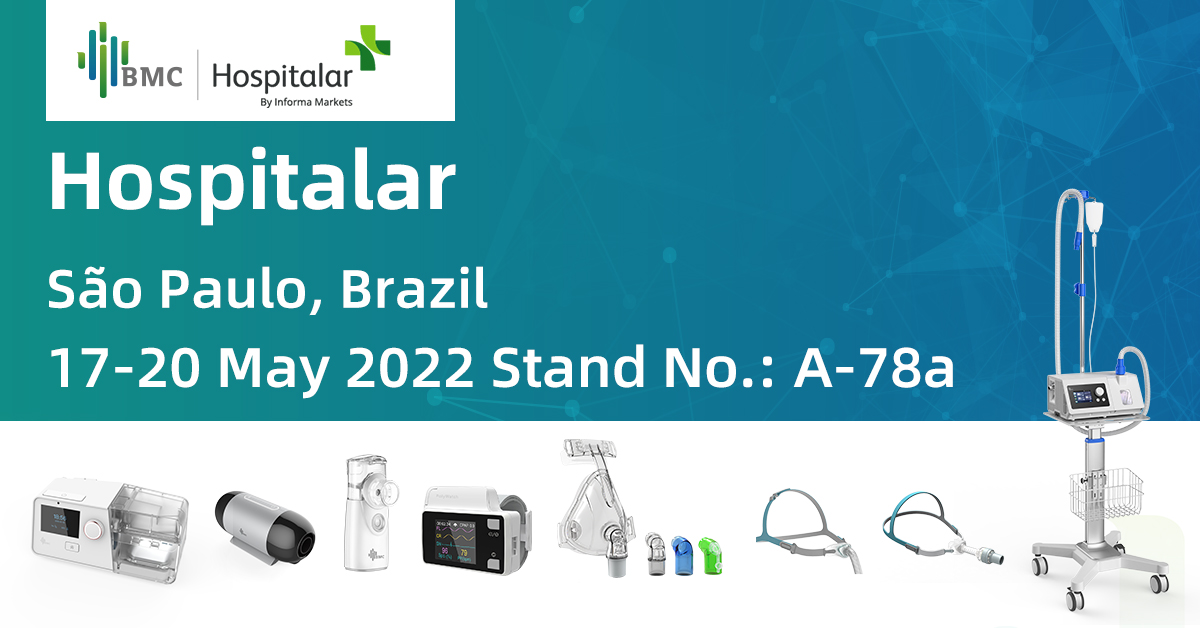 New Arrivals
Respiratory High-Flow Therapy Device (HFNC)
H-80AS
Auto Flow and Smart Flow.
Full Face Mask
F6
Crown-style Adjustable Headgear
Circular Dispersion Vent
Nasal Mask
N6
Under-the-nose Cushion
Circular Dispersion Vent
Modular Main Frame
BMC's PAP Device
Auto CPAP
M1 Mini
Portable and light Auto Travel CPAP.
Travel as free as the breeze.
G3 Series
Intelligent device with telemedicine care.
Learn More
GII Series
Intelligent parameter adjusting good choice for sleep and respiratory care.
Learn More
PolyWatch Sleep Screener
PolyWatch
YH-600B Pro
Lightweight and easy to wear and operate.
Hospital Mask
F3
Designed for hospital treatment.
Makes the NIV treatment more reliable and convenient.