Warmly welcome to visit BMC Medical at Expomed Eurasia 2022 in Iatanbul, Turkey! We will see you at Hall 4, Booth 535C.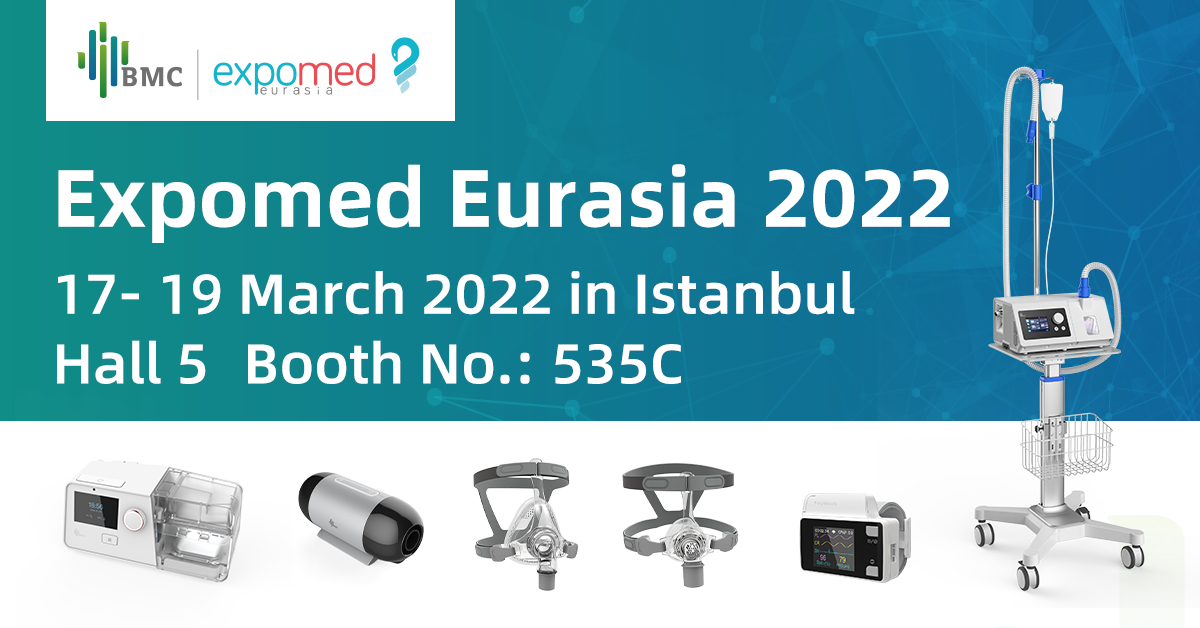 Respiratory High-Flow Therapy Device (HFNC)
H-80AS
High Flow and Low Flow, 2 L/min to 80 L/min
Auto Flow and Smart Flow.
Auto CPAP
M1 Mini
Portable and light Auto Travel CPAP.
Travel as free as the breeze.
Hospital Mask
F3
Designed for hospital treatment.
Makes the NIV treatment more reliable and convenient.
PolyWatch
YH-600B Pro
Lightweight and easy to wear and operate.
BPAP for Sleep Apnea
Bi-level devices for sleep apnea patients.
G3 B25A
An auto-adjusting bi-level device with advanced technologies to treat sleep apnea patients who require enhanced pressure support.
G2S B25A
Bi-level devices for sleep apnea patients, with integrated humidifier, designed for the treatment of adult Obstructive Sleep Apnea (OSA)
BPAP
GII Y-30T
Working mode: S/T,with Target Tidal Volume
Real-time waveform of Pressure and Flow
Nasal Mask
N5
An easy-fitting nasal mask, is able to provide more comfort. It is suitable for the patients who suffer from sleep apnea.
Full Face Mask
F5
F5 do renovates your impression of full face mask with slim frame, groove- fit cushion and easy clip.